Why did the youngsters of the capital Delhi escape the camera on the day of Babri Masjid's decision?
(Asia Times Newsdesk) The global media has commented on the day the Supreme Court announced its decision to construct a magnificent Ram temple at Babri Masjid. The American New York Times, which is owned by Christians and Jews, wrote, "The Supreme Court's decision allowed Hindus to build a Ram temple in the place where the Babri Masjid was formerly owned, while the Muslim-owned newspaper, Gulf News, had something like this." The 134-year-old conflict was resolved in 30 minutes, Hindus will get existing land and Muslims will be given land for a mosque in its place, the News wrote.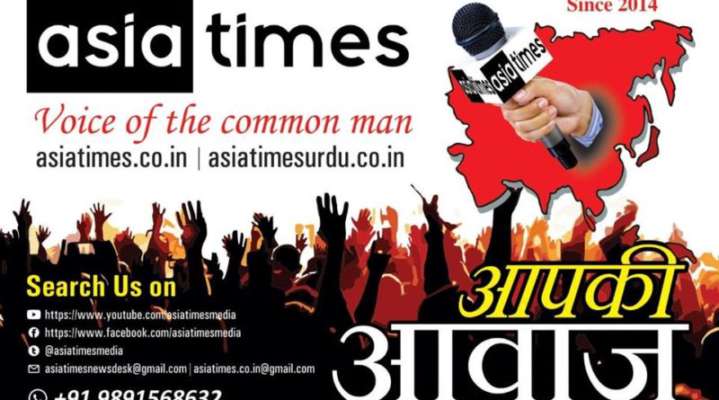 The Gulf News style package was really worrisome and surprising, but you should not be surprised at all, not because I am also a supporter of Gulf News, but it is based on my own survey. Who did that at 10:30 pm on the night of 9th November at Jamia Nagar and also checked the details of other areas of Delhi.
Surveys started from a tea stall in Shaheen Bagh where a large number of highly educated young men were laughed at for their daily chatter with tea bags.
No language was even mentioned about India's biggest decision; after reviewing it, I turned to the other streets of Shaheen Bagh after spending some time at a place on 40 Fort Road monitoring the new generation's conversation. Okhala reached the eleven o'clock in the night, there were a large number of young tea boxes lit up every day, even though two or three policemen were standing a short distance on the side of the road. Was deployed to protect law and order in the area.
I had the Asia Times mic in my hand. I sat in the desk with tea in my hand for a while and tried to listen to the discussions, but no one came up. Be sure to listen to today's decision on a new language.
A restaurant owner in New Friends Colony recently told a friend of ours that our sales today doubled. From Old Delhi, I told my close colleague that you should review them too. He said that the policemen stationed here were surprised.
When we returned home from here late in the night, we did not find out why so we did not know, so while meeting the leaders of the Muslim leaders today, every one of us should check his own position while scoffing. Stands on.