SC opens doors for Chief Justice of India's office for RTI
Action is essential in judicial independence
The Supreme Court on Wednesday ruled that the Office of the Chief Justice of India is a "public administration" under a legal right to know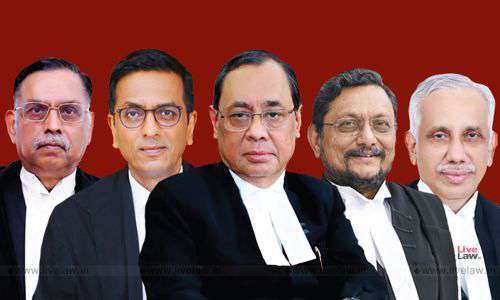 But with it "When the aforementioned public interests demand that the information be clear, legal freedom has to be mind-boggling when the use of consciousness is essential."
A judicial bench comprising Chief Justice of India Ranjan Gogoi and Justice N.Y. Ramana 'DY Chandrachodar' Deepak Gupta and Sanjiv Khanna had stayed the Delhi Court's January 2010 decision stating that the Supreme Court of India was the Chief Justice of India. The Office is covered by the 2005 Arbitration Act
The aforesaid court has rejected three petitions filed by the Central Public Information Officer and the Secretary-General challenging the order.
While CJI and Justice Gupta and Khanna delivered a verdict, Justice Ramana and Chandrachud presented two separate decisions.
Writing in the central judgment, Justice Khanna said the aforementioned courts were emphasizing the need for accountability and parallel transparency with legal freedom "Do not understand what the demand for judicial independence can be obtained by providing information."
He added that "if freedom is granted in any case, its demand may be transparency and information supply."