Kriti and Akshay will appear again
, November 13 (UNI) Famous actress Kriti Sinan will once again be seen working with Akshay Kumar.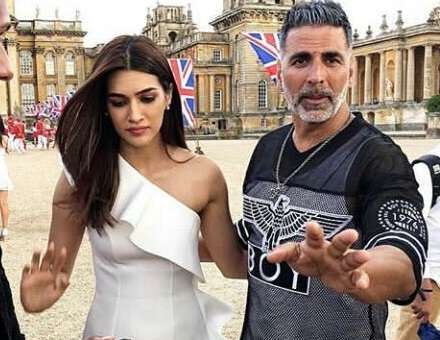 Kriti Senan and Akshay Kumar appeared together in the movie House Fill 4. Now the pair will once again appear in the movie 'Bachchan Pandey'. The film will be directed by Farah Samadi.
The script of the movie is being written right now. Bachchan Pandey's shooting will begin in February 2020.
"I loved working with Akshay Sajid and Farhad at HouseFly 4, and once again I am excited to work with them," said Kriti Sinan. This is my third film with Sajid Sir and it is interesting too. It is said that 'Bachchan Pandey' will be released on Christmas Eve next year. It will be a commercial action film and the film team has just started designing its stunt scene.